In solidarity with Mirela Čavajda, we invite you to join us in raising the necessary funds for a medical procedure in Slovenia, which she was denied by the Croatian healthcare system, even though it is guaranteed by law.
Mirela's only option now is to go to a hospital in another country at her own expense to terminate her pregnancy due to severe fetal malformation. The cost of emergency medical services in Slovenia is 5,000 EUR.
SOLIDARNA Foundation will immediately make available HRK 15,000 (EUR 2,000), and we invite all citizens to help us raise an additional HRK 22,500 (EUR 3,000) by the end of next week at the latest, ie by Sunday, May 15, 2022, so that the cost can be settled on time. After the costs of the procedure are covered by the Croatian Health Insurance Fund, the money raised by this humanitarian action, will be returned to the SOLIDARNA Foundation and will be intender for the future cases of women who need help to cover the costs of health-care. Mirela doesn't have time to wait for the slow administration processes to be over. She needs help NOW.
You can make a donation "For Mirela!" to the account for crisis and emergency actions opened at the SOLIDARNA Foundation, at ERSTE bank, IBAN: HR2424020061500078406, model 00, reference number 05-2022, purpose: "For Mirela", SWIFT/BIC: ESBCHR22.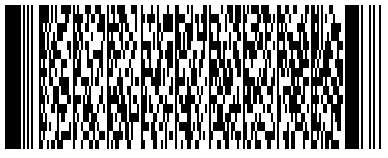 If more than the aimed EUR 3,000 is raised, the remaining funds will be used to provide psychological support to Mirela in the recovery process. In case of unused funds, in agreement with Mirela, donations will cover the needs of other women who share Mirela's destiny and need our support when the health system and the state leave them stranded.
Let us support Mirela and say YES to humanity!
Let us support all women who suffer from reproductive violence and seek healthcare in our hospitals!
Donations are collected through SOLIDARNA Foundation in cooperation with RODA, CESI, PaRiter and other organizations signatories to the joint Open Letter of Support to Mirela and the Requests to the Government of the Republic of Croatia, signed by more than 100 civil society organizations.
All information on the course of this emergency donation campaign will be available at: www.solidarna.hr, www.roda.hr, www.cesi.hr and www.pariter.hr, and on social networks.
Co-organizers: Parents in Action – RODA,   Association for Human Rights and Civic Participation PaRiter, CESI – Center for Education, Counselling and Research and SOLIDARNA – Foundation for Human Rights and Solidarity as the holder of the action.
Contact persons for donors and media:
Branka Mrzić Jagatić, RODA, branka@roda.hr
Marinella Matejčić, PaRiter, marinella@pariter.hr
Ivan Blažević, SOLIDARNA, ivan.blazevic@solidarna.hr