The electronic scene has also gathered in an initiative to collect aid for the victims of earthquakes that have hit our country in the last year.
At the initiative of Nenad Barić and Jan Kinčl as the initiators of the project, domestic producers gathered, enclosing their works for a compilation of the appropriate title: Healing Sounds – Croatia Earthquakes Relief Project
The compilation will be released in digital format as well as on vinyl in two parts. The compilation album contains mostly exclusive compositions, created exclusively for this occasion, and it currently contains (in alphabetical order): Andrea Ljekaj, Antonio Zuza, Disrupted Project, Egoless, Fabris Audio, Insolate, Ivan Komlinovic, Jan Kinčl & Regis Kattie, Kodin, Koolade, Le Chocolat Noir, Laseech, Microslav, Qwerty, PEZNT, Petar Dundov & Ilija Rudman, RFMN, Sergej Snooze, VRH, Zarkoff.
For Monday, February 1st, we are announcing the release of the first single, as well as the start of pre-orders, and a fundraising campaign. The first joint song of the most famous domestic producers, Petar Dundov and Ilija Rudman 'Morning Glory', will be released as an announcement single.
The announcement singles will be released further in February and March, while the release of the compilation is planned for Monday, March 22nd, or more precisely on the anniversary of the Zagreb earthquake. The compilation will be published that day exclusively on the PDV Records Bandcamp profile, while it will appear on all other services, as well as on vinyl, during April.
The second part of the vinyl release will be released after the summer, with new exclusive songs, which will subsequently be added to the digital edition of the compilation. Vinyl releases will also have an additional note of dedication and a farewell with the Sirup Club (2009-2016).
The total revenue generated after the publication of the compilation will be paid into the account of the SOLIDARNA Foundation for assistance to earthquake victims in Sisak-Moslavina County.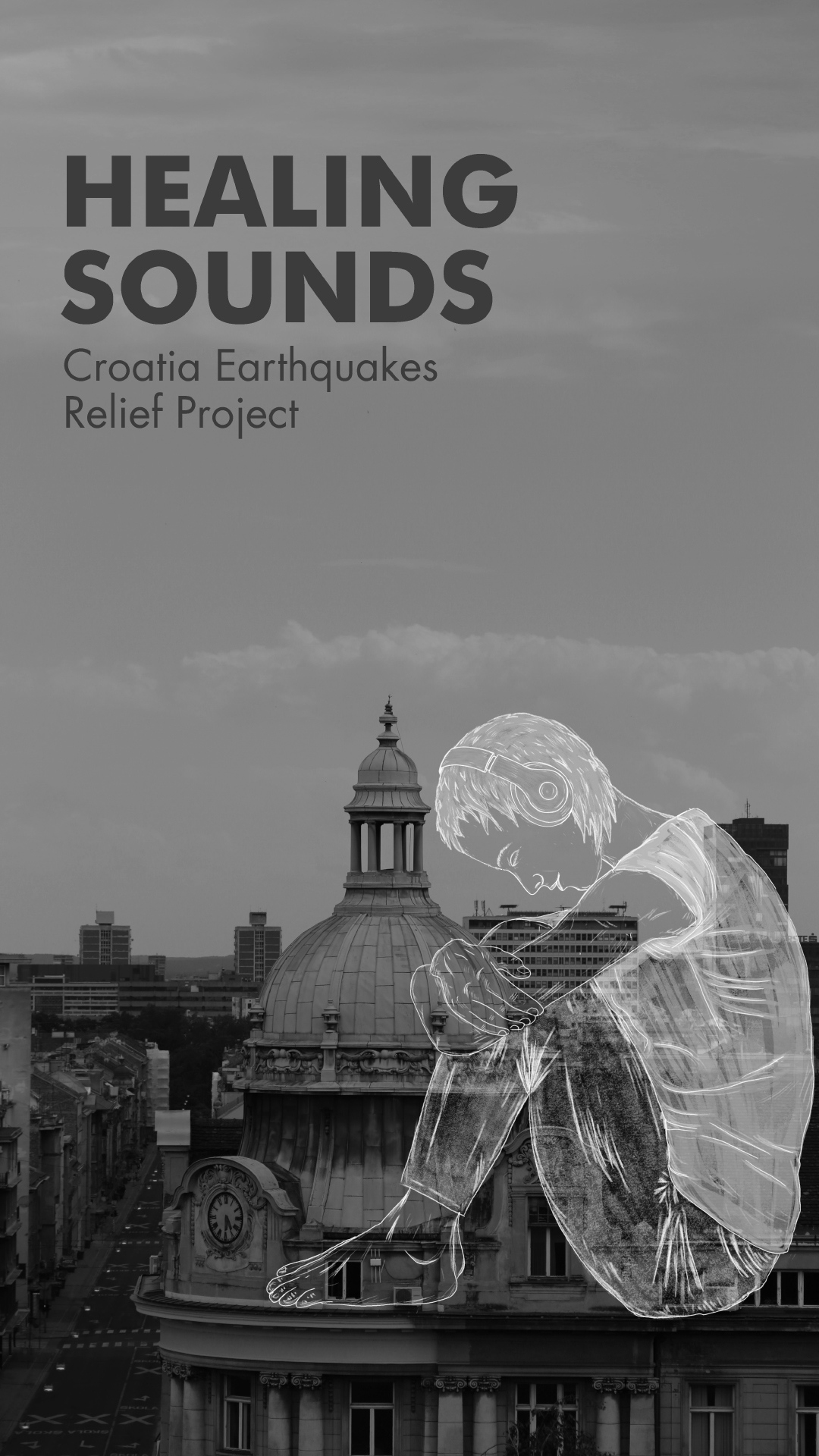 Ilustracija i dizajn covera: Luka Vucić