For the European Citizen award for 2022, which was granted to the SOLIDARNA Foundation by the European Parliament for the achievements of Fund 5.5, we would like to thank everyone who contributed their energy, time and emotion to the development of the Fund and to providing assistance to the families of the Sisak-Moslavina County who were victims of the earthquake.
Every conversation, trip to the field, email sent and kind word spoken contributed to results that we did not even expect. We hope you understand that we cannot name every person who deserves thanks because it is impossible to write the names of all 26,000 donors, 647 companies, the hundreds of volunteers who donated from one to over 200 hours of work, and every single organization that helped us with contact, advice or operational work.
We would like to highlight all the organizations and individuals who, whenever possible or necessary, were immersed with us in the Banija mud to help rebuild destroyed homes and barns, chicken coops, damaged fields – in other words, to help rebuild the lives of families and communities.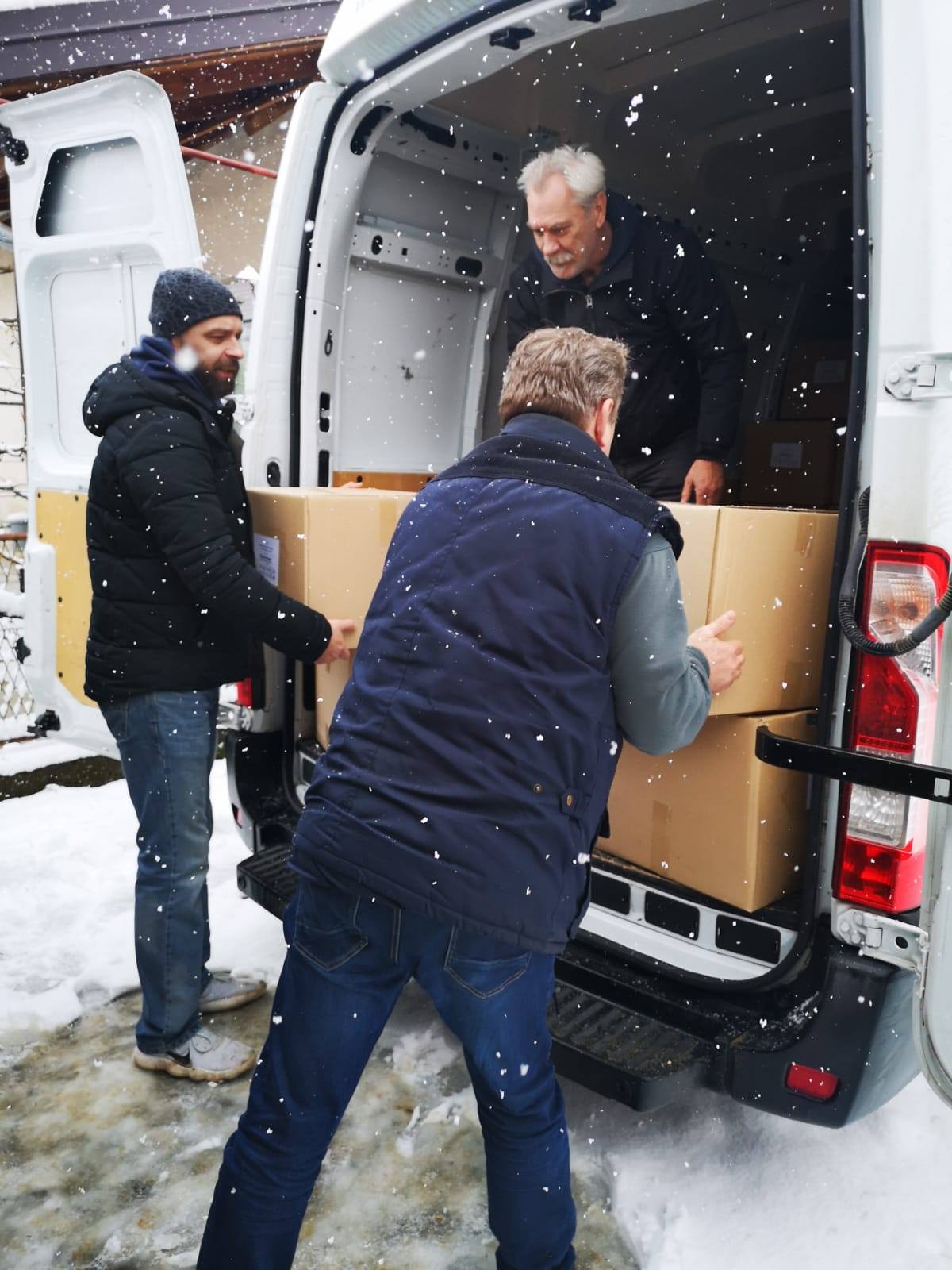 First of all, we take our hats off to all the men and women of Banija who bravely and resolutely decided to stay and did not give up on Banija. Thank you also to all our beneficiaries for their patience and trust in the SOLIDARNA Foundation and the 5.5 Fund. We are grateful for your strength that restores our faith in a better tomorrow throughout Bania or Banovina – thank you for persevering!
The Council of Fund 5.5:
From the initiative to launch the Fund after the Zagreb earthquake until today, we have had five friends from the Netherlands with us. Anja Herceg, Anamarija Užbinec, sisters Dora and Jana Zane, and Sara Juričić – creators of the successful donor campaign "Zagreb Earthquake Relief" – have been with us since day one. We are lucky that some have returned to live and work in Croatia in the meantime.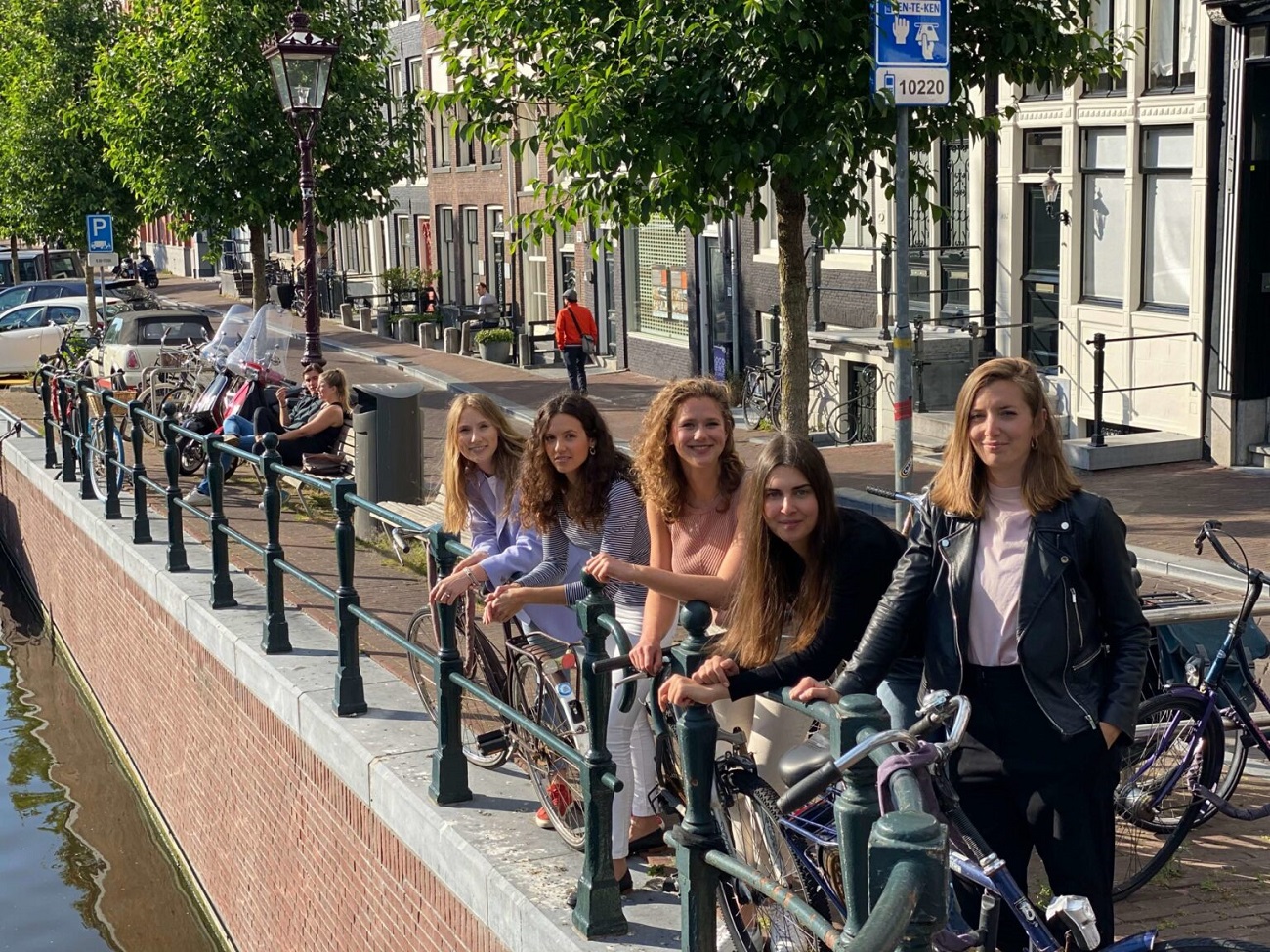 At the very beginning, we asked for the help of experts without whom it would not have been possible to achieve what was achieved: for the social program, Prof. Ph.D. Marina Ajduković, and for civil engineering, Ph.D. Zrinka Paladino, who was later replaced by the architect Ana Dana Beroš due to work commitments.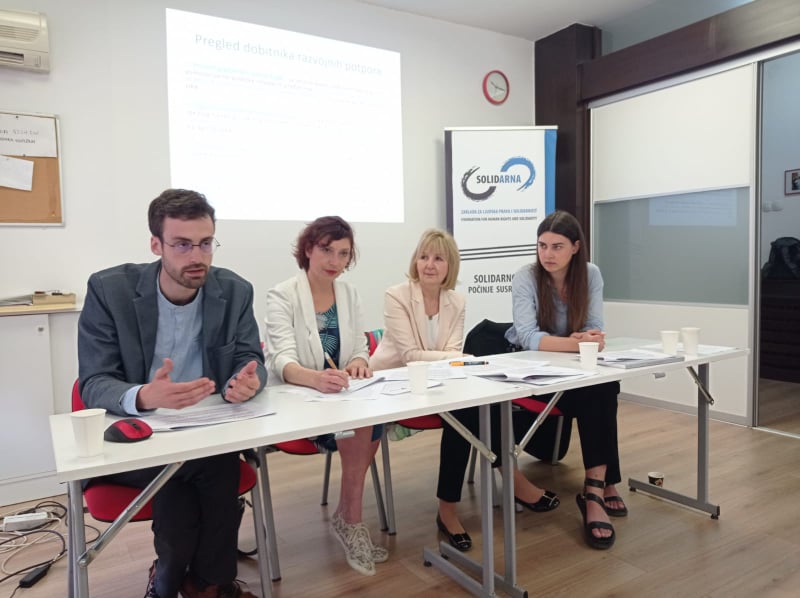 Thank you to everyone for following us, guiding us and working with us.
Collaborating Organizations and Institutions:
Thank you to all the members of the Coordination of Humanitarians for SMŽ for facilitating our efforts with the daily struggle with fallen tree trunks, bricks, tiles, containers, old and new houses, and windmills.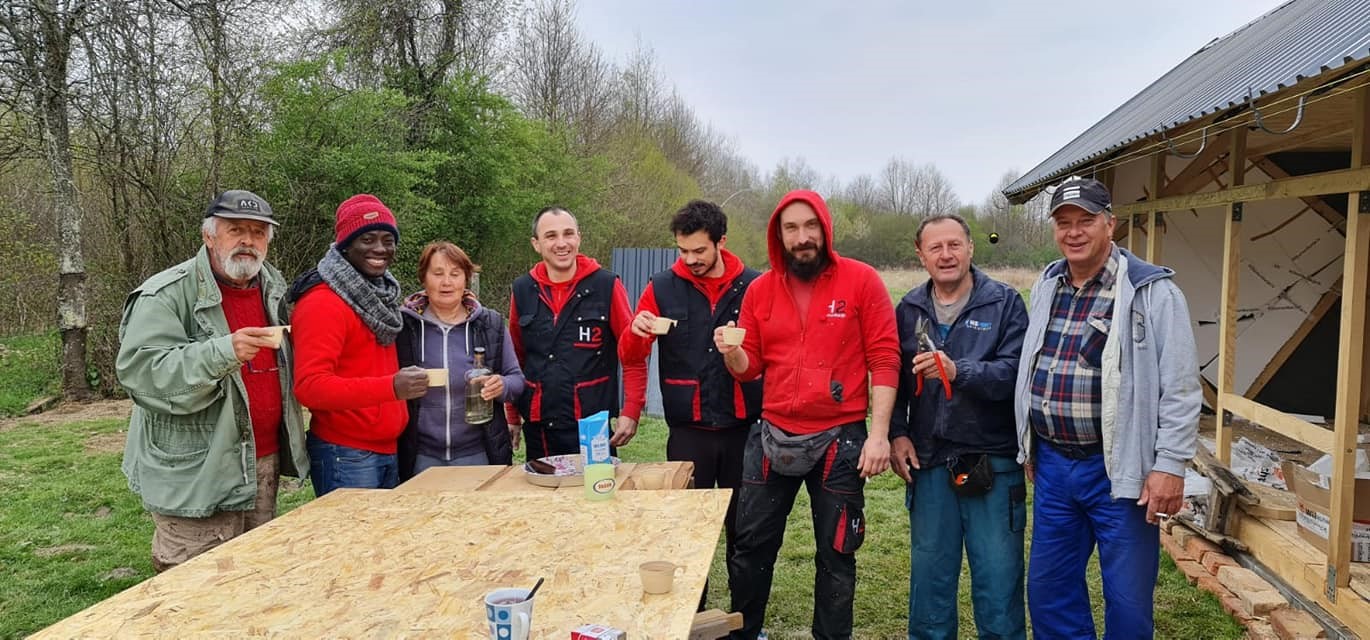 Special thanks to operational associates from: ADRA Croatia, Dobro Dobrim, the People for People initiative, PGP Sisak, IKS association, SLOGA collective, Serbian National Council and Zamah Foundation, who helped us implement each individual Fund project faster, better, and more easily, and the Rotary community clubs (RC Zagreb centar, RC Varaždin 1811, RC Candor) on the development of a joint construction project. In addition, a big thank you to the Croatian Youth Network and the Platform for International Civil Solidarity CROSOL for loaning us fantastic field coordinators as reinforcement for our team during the incredibly stressful and chaotic first few months. Thank you from the bottom of my heart to our wonderful, always prepared Simona Horvat, nurse at the Jabukovac Health Center, for all the visits to our beneficiaries and support for our colleagues on the field at the time of the earthquake. Thank you to the "One House More" initiative and their philanthropic team, which helped raise money for a house for several families in Majske Poljane.
Members of the Coordination of Humanitarians: ADRA, ALD Sisak, Caritas, Day Center for the Blind, Documenta – Center for Facing the Past, Society for Psychological Assistance, Croatian Center for the Development of Volunteering, Croatian Red Cross and City Societies CK, IKS, Initiative of Independent Volunteers, the People for People initiative, Mamin blog, Merhamet Charitable Society, PGP Sisak, Serbian National Council, Student Catholic Center Osijek, Suncokret, Association for the Promotion of Informatics, Culture and Coexistence, SLOGA, UNICEF, Volunteer Center Zagreb, Cooperative for Ethical Financing, and the Zamah Foundation.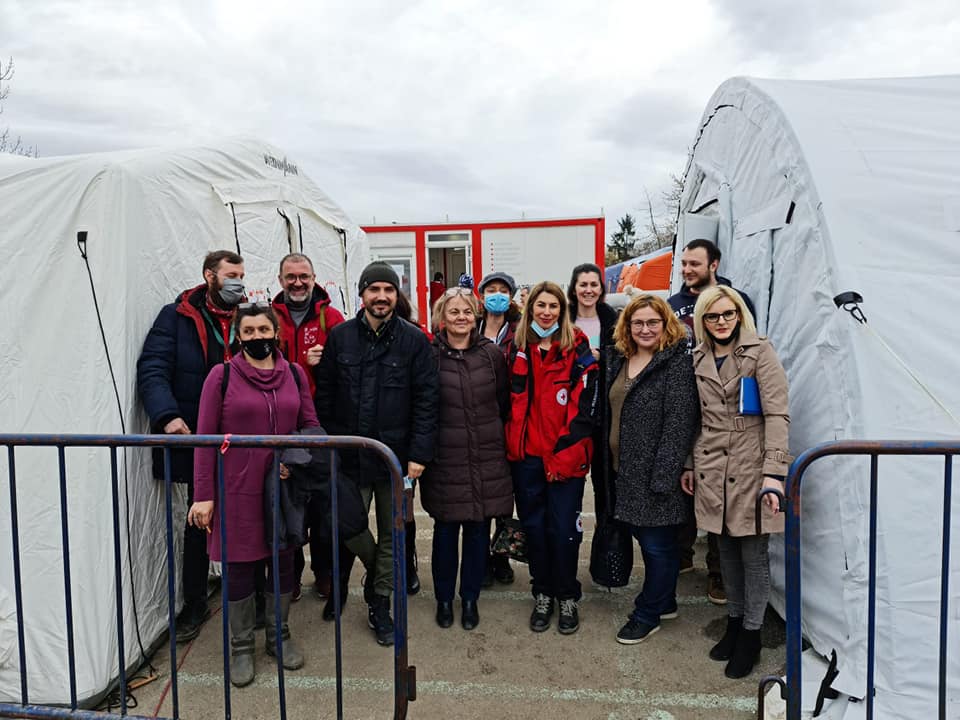 Thank you also to all partners in the business and public sector who have expressed their responsiveness, flexibility and trust in Fund 5.5, and helped us to help people in need. Some of these are: Stolarija Mandić from Glina, our partner in the construction of solidarity houses for people; the Sisak Craftsmen's Association, who have helped us to cooperate with contractors; and the construction engineer Krešimir Gluhak, who expertly supervised the execution of the rebuilding.
Thank you, dear colleagues, friends, and partners. Your solidarity is woven into the 5.5 Fund and everything it does for victims, families and the communities throughout Banija.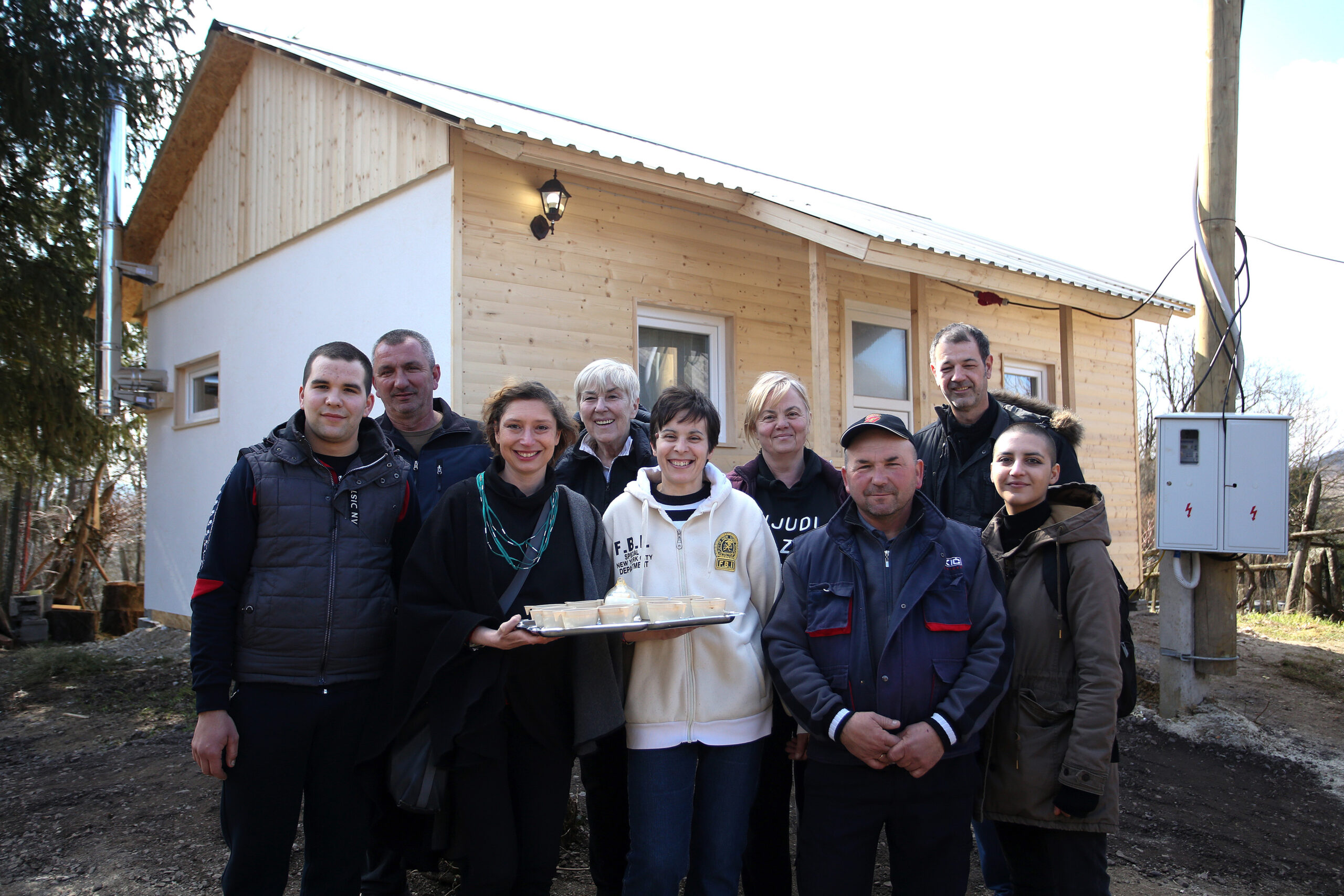 Donors:
It is impossible to name every person and company that allocated money and entrusted it to us in order to make life easier for the victims. Individuals from 36 countries and companies from 16 countries around the world donated funds so that we could do as much as possible, as well as possible, in as little time as possible. These were not only monetary donations; some companies donated their services and goods as well to make our work even easier.
Special thanks (honorable mentions) go to the companies that contacted us on their own initiative with their ideas and helped us in the overall creation of the project: Agency 404, Erste Bank, Atlantic Group, European Bank for Reconstruction and Development, International Women's Business Club and Austrian philanthropist Richard Teichmann who, with his company Meridijan 16, donated and built a family house in Stari Farkašić.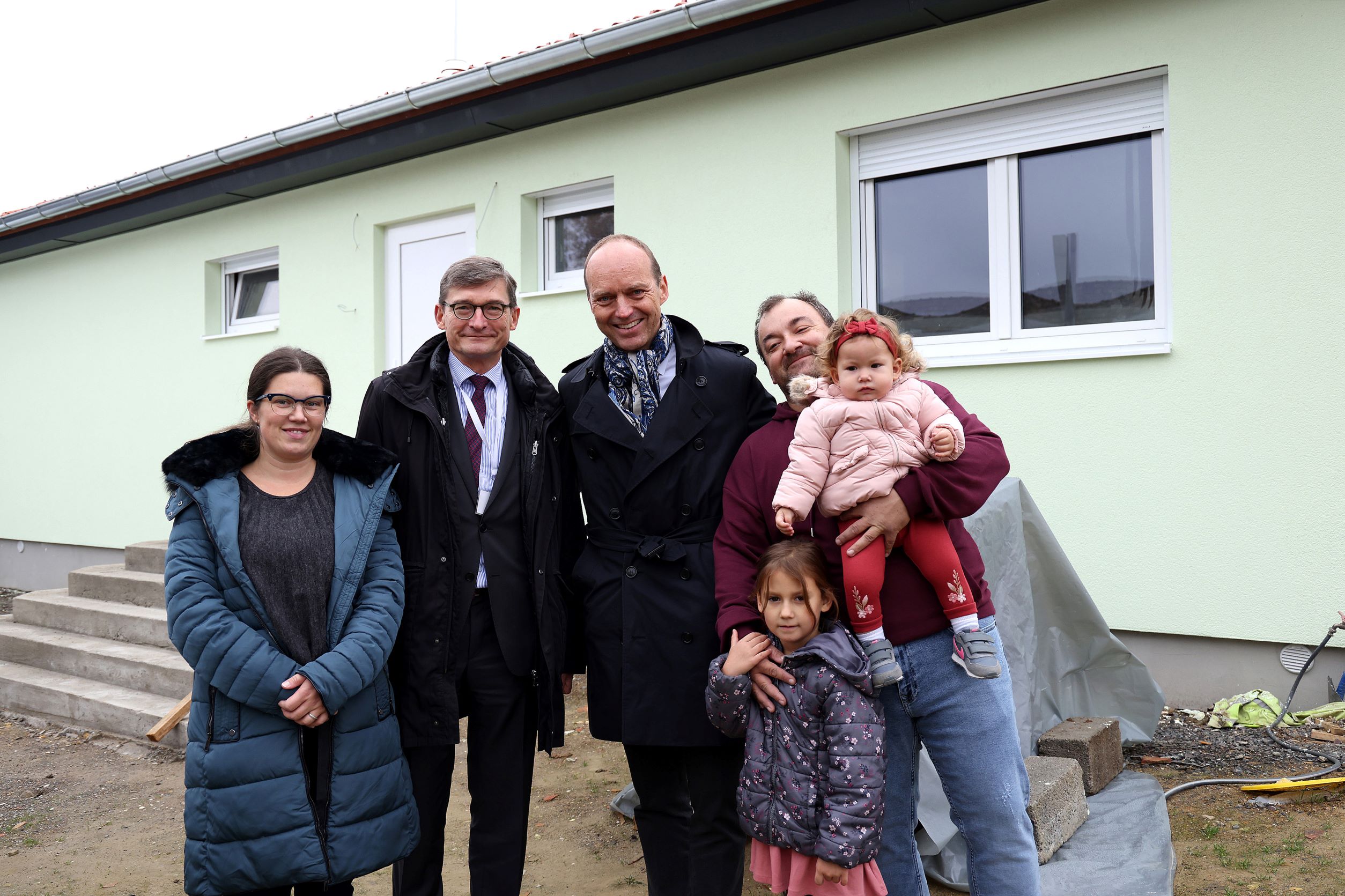 Donors who donated more than HRK 100,000: 24sata, Abbvie, Adidas, Carlsberg, City Center One, European Bank for Reconstruction and Development, the Forever Friends Foundation, Heineken, Infobip, Ikea, Kids' Jungle, JC General Services, Johnson & Johnson , L'oreal Adria, Meridian 16, MK Group, Nord Produkt, Sedra Rail Logistics, Špina, Siemens Healthineers, Takko Fashion, The JTI Foundation, and Unilever.
Thank you for investing in safe housing and a better life in Banija!
Public Servants:
Cooperation with public authorities is necessary so that all of our efforts are targeted and able to reach every family in need.We would like to especially thank the following institutions for their professionalism and dedication, despite the congestion of the system and the reconstruction process: the Office of the Ombudsman, the Office of the Vice-President of the Government for Human Rights, local authorities in Sisak, Donji Kukuruzari, Dvor na Una, and in the new mandate, the cities of Glina and Petrinja and Centers for Social Welfare Sisak, Glina, Petrinja, and Hrvatska Kostajnica.
We would like to personally thank Branka Bakšić Mitić, Deputy Mayor of Glina, former Deputy Prime Minister of the Republic of Croatia Boris Milošević, and Tanja Vlašić, Deputy Ombudsman, for their support of Fund 5.5 from the first days of the project until today.
Media, Citizens, and the Public
We would like to thank all of the journalists and media for their professional work in the public interest. Thank you for not forgetting the fantastic women and men of Banija, and for consistently bringing up the topic of reconstruction and persistently seeking clear answers from the authorities. Without you, our efforts for systemic change would not be possible! Thank you to all the citizens who are following what is happening with the renovation and raising their voices for Banija's right to a future!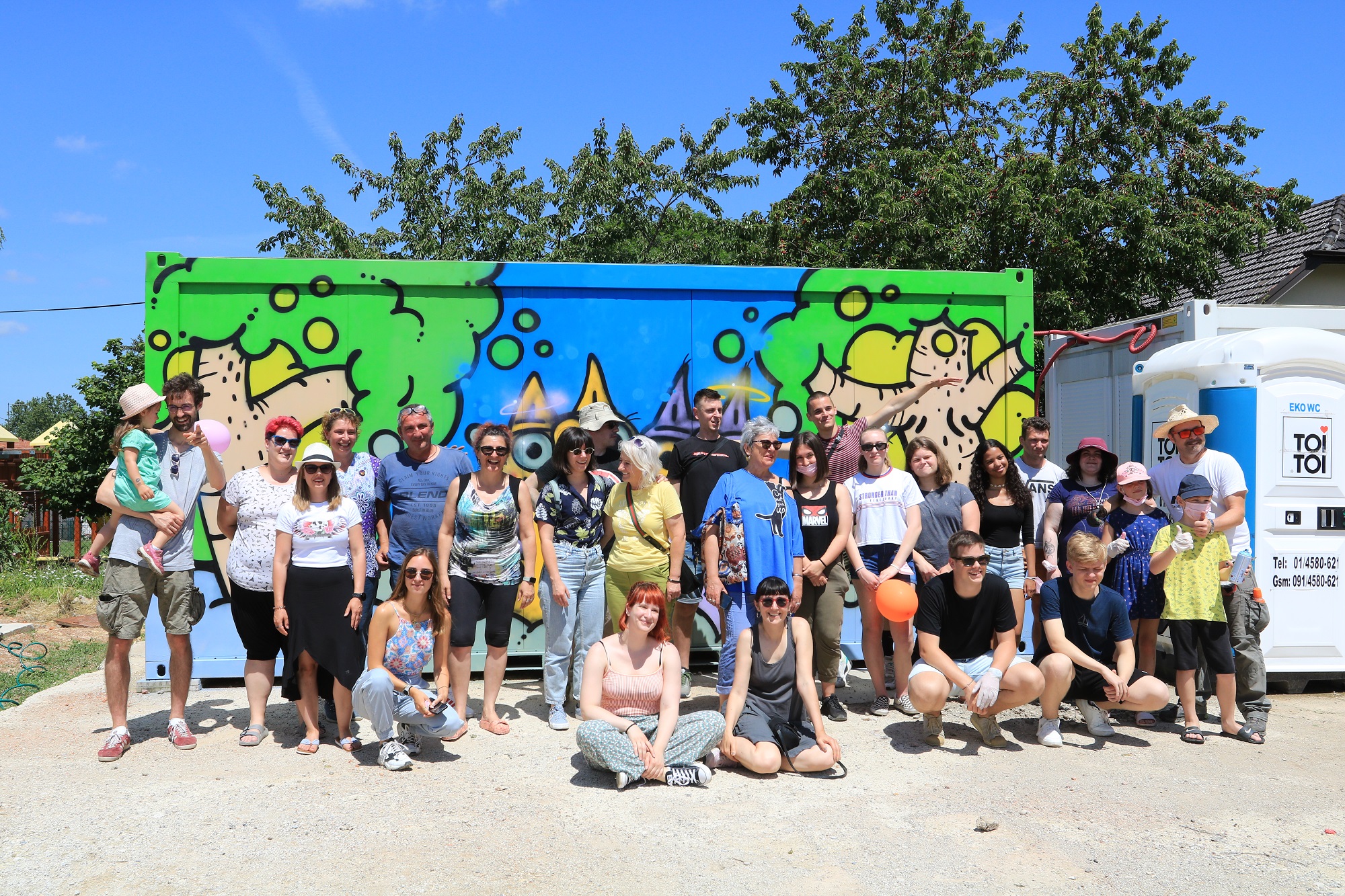 We would like to especially thank Nataša Božić Šarić and N1/Točka na tjedan, Ivor Fuka and Lupiga.com, Danka Derifaj and RTL/Potraga, Ivan Pandžić and Denis Mahmutović and 24sata, and Ivona Kovačević and Yammat FM. Thank you for giving us the space to leave our mark in the fight for the public good.
Thank you to Foundation Board members Sanja Sarnavka, Mirjana Matešić, Zlata Pastar, Boris Jokić and Nebojša Taraba for following, guiding, directing and supervising us.
Thank you to everyone who criticizes us, because this is how we learn, renew our energy, achieve better results and get closer to the clearly set goal – ensuring a dignified life, respect for human rights and equality of all citizens.
Apologies if we accidentally forgot someone. Get in touch and we will correct the error immediately 🙂
Cover photo: Nina Đurđević