Just a few hours after the devastating earthquake hit Petrinja and Sisak-Moslavina County on December 29th, 2020, the SOLIDARNA Foundation reactivated its Fund 5.5, intended for crisis support after the Zagreb earthquake in March 2020, and launched an urgent donation campaign: "In Solidarity with Petrinja and SMŽ (Sisak-Moslavina County)". By March 29, 2021,  HRK 13,691,296.33 (EUR 1,810,266.48) in funds was raised, thanks to the trust and generosity of more than 25,000 private and 600 corporate donors. This exceptional expression of solidarity of citizens throughout Croatia and the world enabled the implementation of a comprehensive humanitarian aid program that started on the same day – in daily cooperation with a number of humanitarian initiatives and organizations – through three phases: (1) emergency housing and humanitarian aid; ) support to citizens in stabilizing living conditions and (3) sustainable community building and recovery. For the past three months, the focus has been on housing.
Fund 5.5. has distributed HRK 3,989,480.55 (EUR 527,483.75) to cover the direct costs of crisis management so far, while HRK 2 million (EUR 264,425) has been reserved for additional financial support for the 500 most socially vulnerable households, which will be distributed in the next quarter. Of the funds that have been raised, 45% of these funds (in relation to the balance of payments on March 1, 2021) will be allocated for emergency care and stabilization, while the remaining 55% is reserved for sustainable reconstruction and recovery of local communities. The largest share of funds is directed to housing for households throughout the county, with an emphasis on remote rural areas and those families affected not only by the earthquake but also by long-term poverty and additional difficulties, such as chronic diseases, disabilities and social isolation. We are grateful and proud that we managed to respond to the urgent housing needs and secure housing for 51 suffering households from all parts of the county, including urban and rural areas of Petrinja (15), Glina (15), Sisak (7), Donji Kukuruzari (5), Dvor na Uni 4), Hrvatska Dubica (3), Lekenik (1) and Sunje (1).
To date, 91% of distributed donations, ie HRK 3,634,922.49, were directed to crisis housing support, which included: (1) procurement, delivery and installation of 23 mobile homes and 26 containers with toilets, kitchen and furniture, (2) equipping 27 containers of other donors to be habitable and (3) launching a local pilot project "Solidarity Houses for People" of Glina Carpentry Mandić doo in cooperation with the civic initiative People for People that will provide a more permanent and comfortable alternative to mobile homes for at least 6 households at the expense of Fund 5.5, but also innovation in terms of transitional accommodation until the start of public reconstruction programs.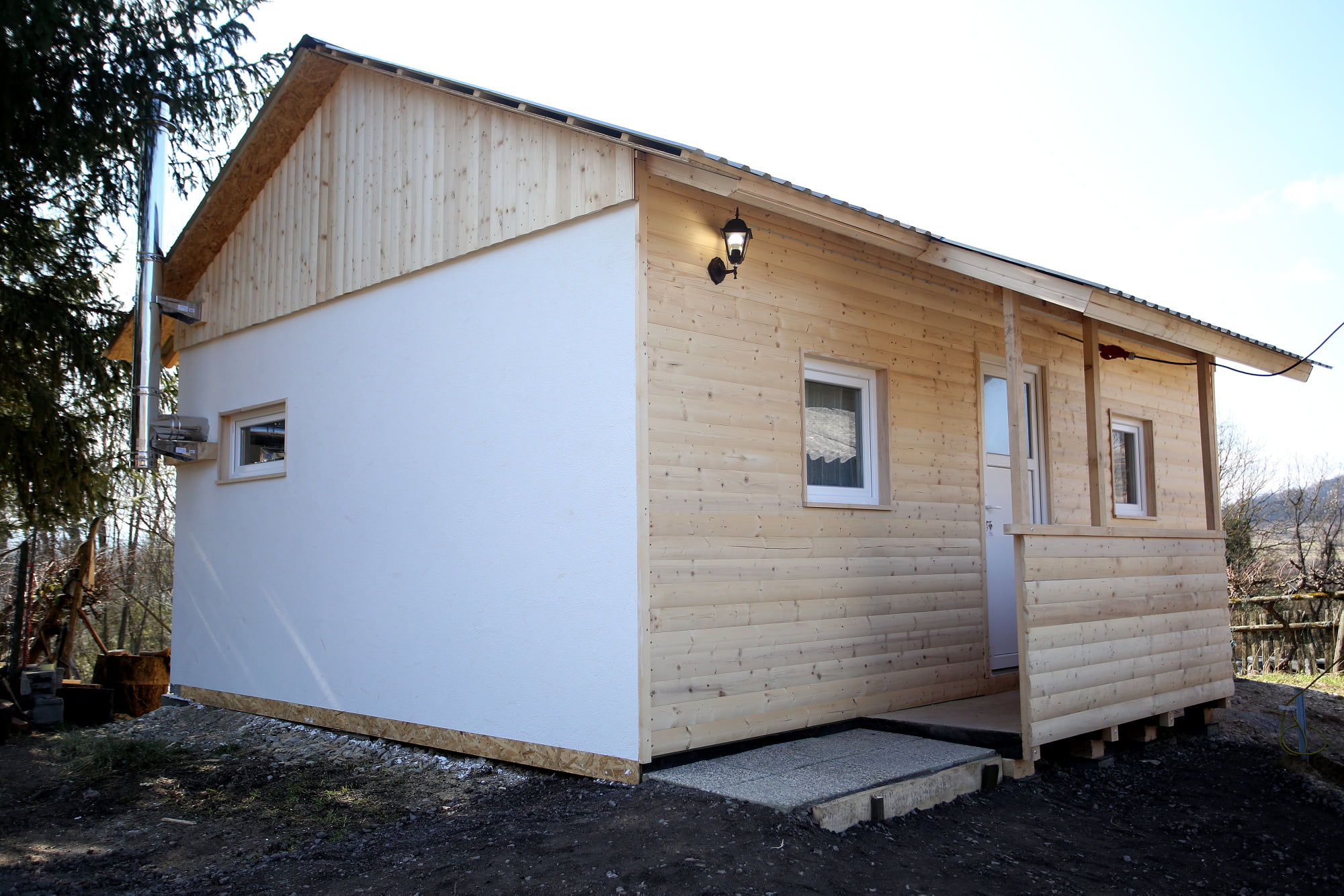 Through dynamic cooperation with our partners gathered in the Coordination of Humanitarians, which has been working with the guidance of the Croatian Red Cross since the first week after the earthquake, guided by the principles of cooperation, transparency, complementarity in relation to resources and actions of other actors, especially the state, local government and large humanitarian organizations, we detected the specific needs of each victim and responded to them in a targeted and coordinated manner.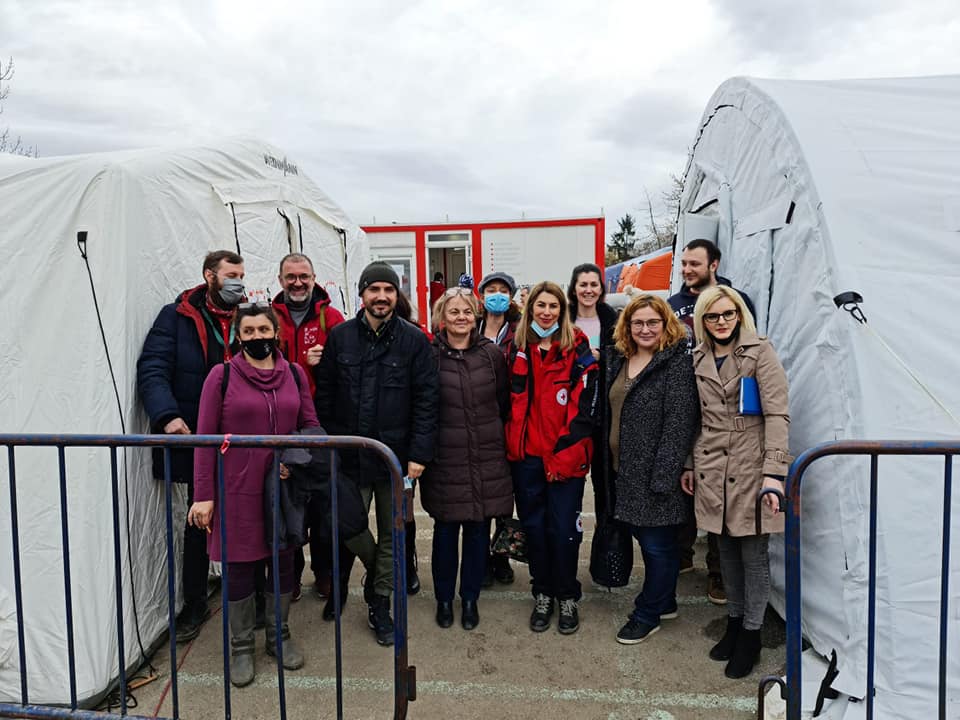 In the first stormy winter days of the earthquake, in cooperation with our partners from the Regional Foundation for Local Development Zamah, Platform of self-organized volunteers SLOGA and civic initiative People for People, we urgently responded to the specific and urgent needs, such as the distribution of 650 pairs of Borovo rubber boots, 5000 pieces of underwear, detergents and fabric softeners and 1700 liters of fuel for APIOS donation units. Throughout the period, thanks to donations of goods, we also procured valuable construction equipment for emergency repairs and construction of barns, temporary and permanent housing (Sioen from Belgium – 10,000 PVC tarpaulins, Ejot – screws and drills worth 104,394.07 HRK (EUR 13,801.84), the company Špina – ceramics and bathroom equipment worth HRK 389,012.28 (EUR 51,430.13), the company Telektra – lighting fixtures in the value of HRK 78,600 (EUR 10,392.21). These donations will be especially useful in the coming summer months when Fund 5.5 will focus on building houses and barns, as part of the third phase of sustainable construction and recovery.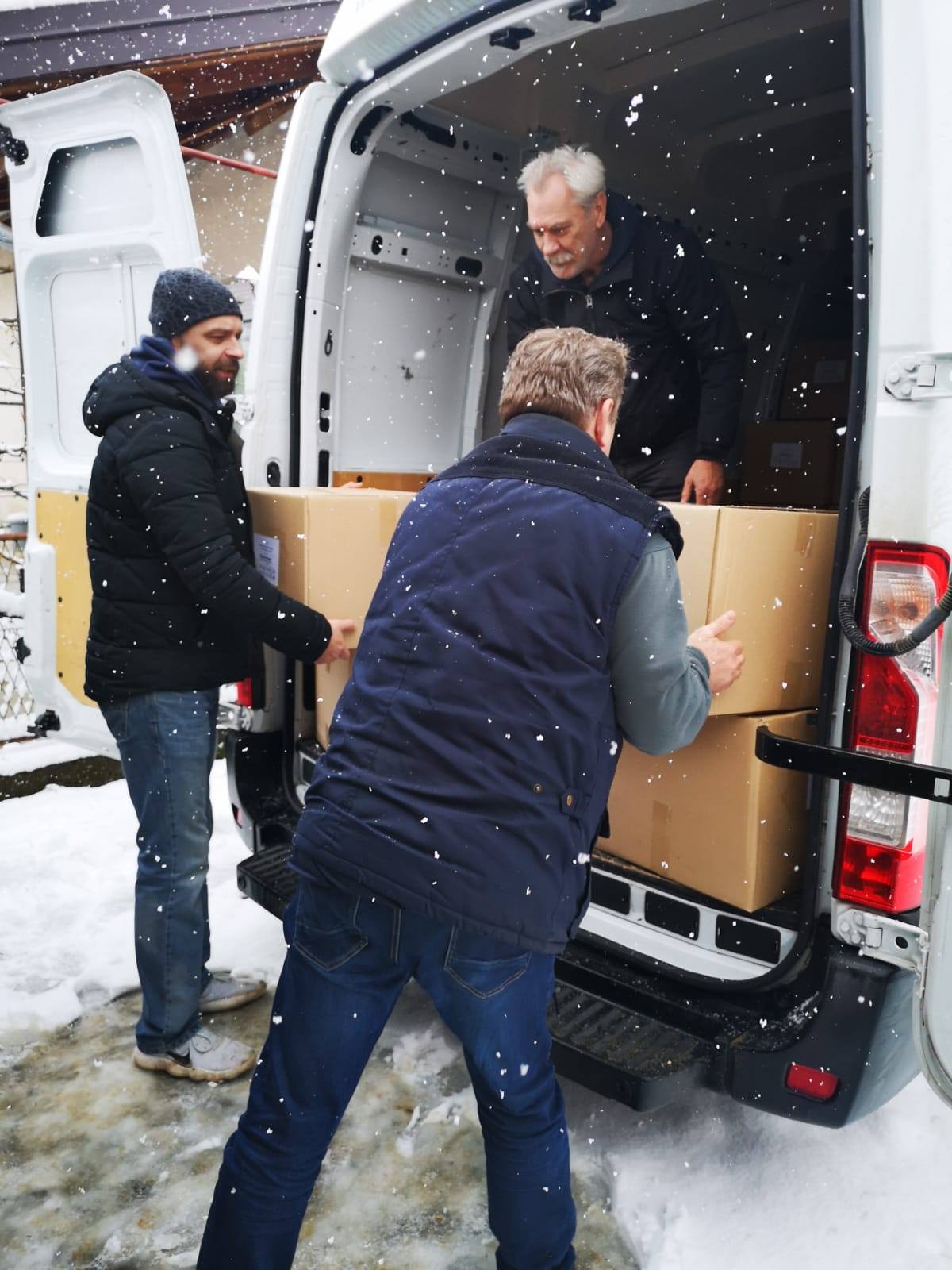 Nothing that Fund 5.5. has managed to do so far for the victims would have possible without the trust and tireless commitment of humanitarian workers in the field who have neglected their own needs for months and devoted themselves entirely to volunteer work. The SOLIDARNA Foundation is particularly proud to have been able to help them at least a little by covering operating costs, especially fuel for volunteers and key workers who would otherwise not have been able to operate in the field on a continuous basis. We truly thank all humanitarian partners for the first line of field support, and especially the Regional Foundation for Local Development Zamah, which is our operational partner for donations; the civic initiative People for People, which directed as much as 720,000.00 kuna (EUR 95,202.51) of donor funds to Fund 5.5 and with us developed a pilot project "Solidarity Houses for People"; and the humanitarian association DOBRO DOBRIM – DoDo, which recently grew out of the day and night volunteer engagement in the reconstruction of damaged barns and houses. Our thanks and deep respect for solidarity in action go to all other partners in the entire county, namely the Association IKS from Petrinja, the Association of the Blind SMŽ, the Serbian National Council and the humanitarian project "Banija is our house", Volunteer Center Sisak, ADRA Croatia, the City Society of the Red Cross Sisak and Hrvatska Kostajnica, the Society for Psychological Assistance, Lions Croatia, the Mayor of Sisak, the Deputy Mayors of Sisak and Glina and the Mayor of Donji Kukuruzari, as well as several groups of independent volunteers.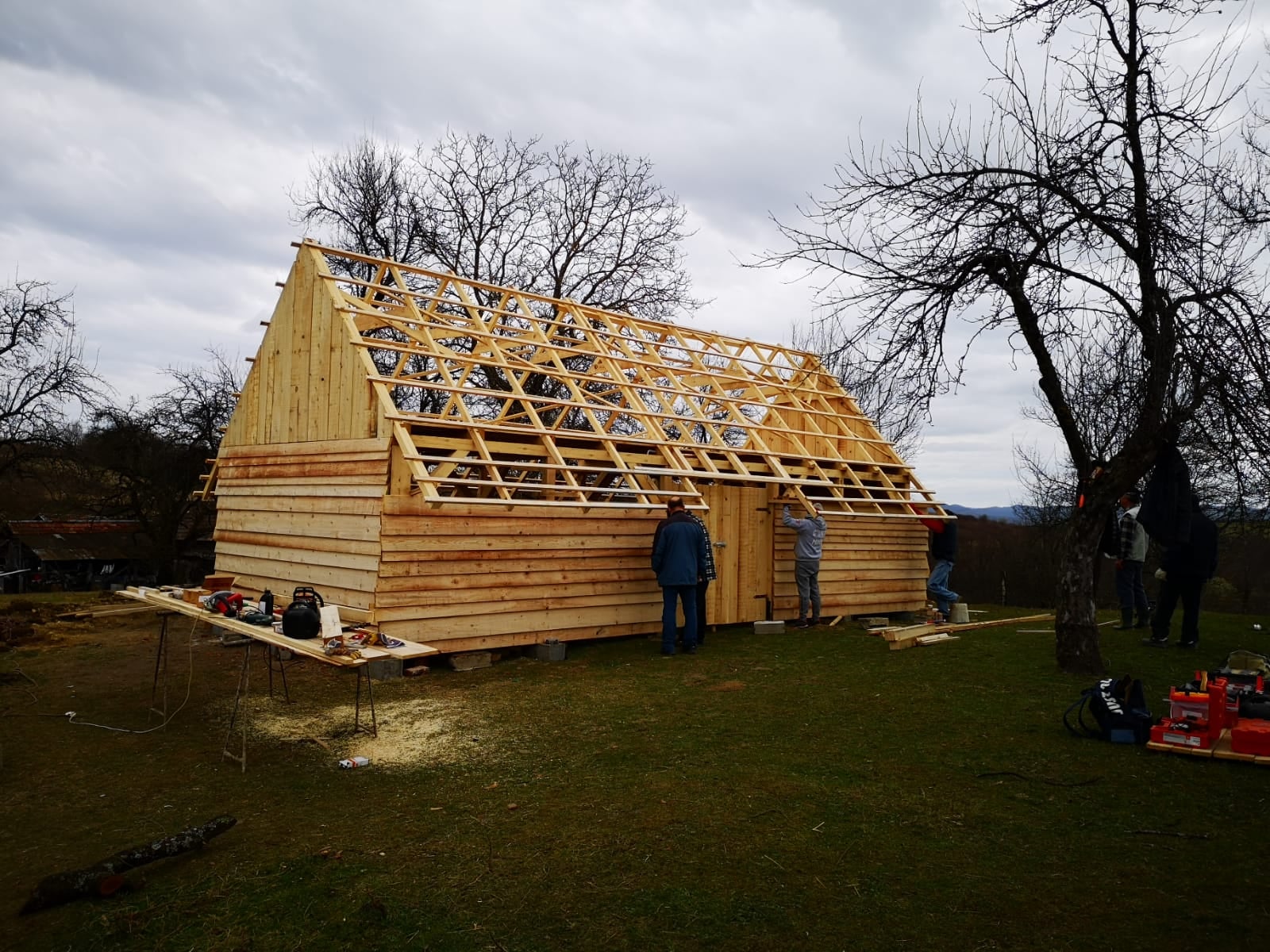 Heartfelt and active cooperation between people – through the rifts created by this earthquake, but also through all ideological and identity divisions arising from the past war, development difficulties and political context – is the main source of our strength and perseverance to contribute to the sustainable renewal of life, hope and community in Banija, in the belief that this terrible earthquake has already grown into an epicenter of solidarity and optimism.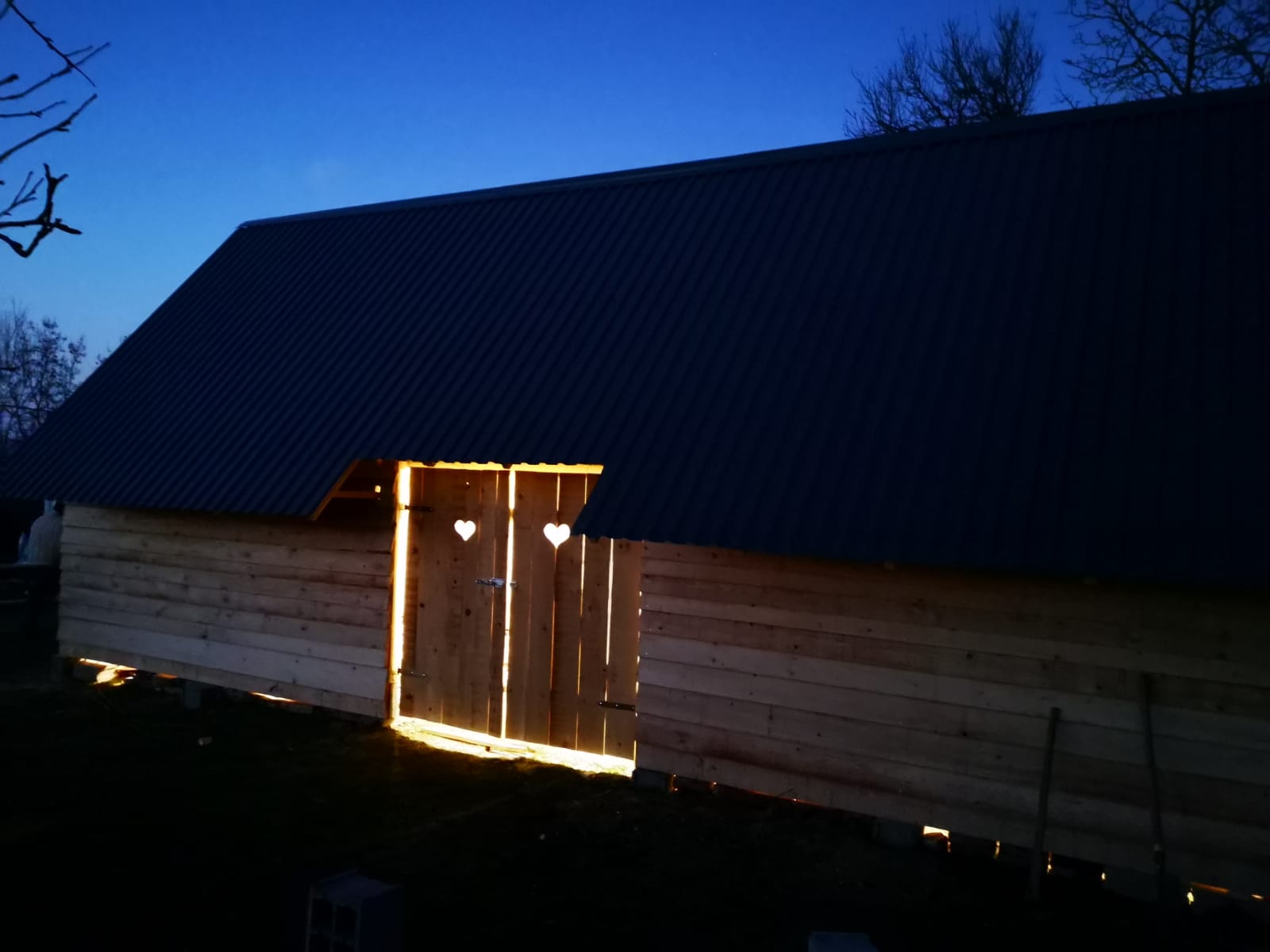 You can support the activities of the Fund 5.5 by making a donation into the dedicated account of the SOLIDARNA Foundation for Crisis Situations in ERSTE Bank:
IBAN: HR2424020061500078406
Purpose: SOLIDARITY WITH PETRINJA & SMZ
Call number: 01-2021
Model (if required): 00
SWIFT SWIFT / BIC: ESBCHR22