A street art festival was successfully held in Petrinja, Jabukovac and Glina to the satisfaction of many local residents, especially the children and young people
On Saturday, June 4, 2022, the street art festival "Colors of Solidarity" was held in Petrinja, Jabukovac and Glina, organized by the SOLIDARNA Foundation, the Petrinja IKS Association, and the Graffiti Na Gradelle platform, with the additional support of the Montessori Group and Atlantic Group. The goal of the festival, which also presented the project of the same name, was to enrich the cultural life and public space of the area affected by the earthquake. Equally important, it managed to gather a large number of local residents, primarily children and young people, in these three locations in Sisak-Moslavina County, who took advantage of the opportunity to express themselves creatively.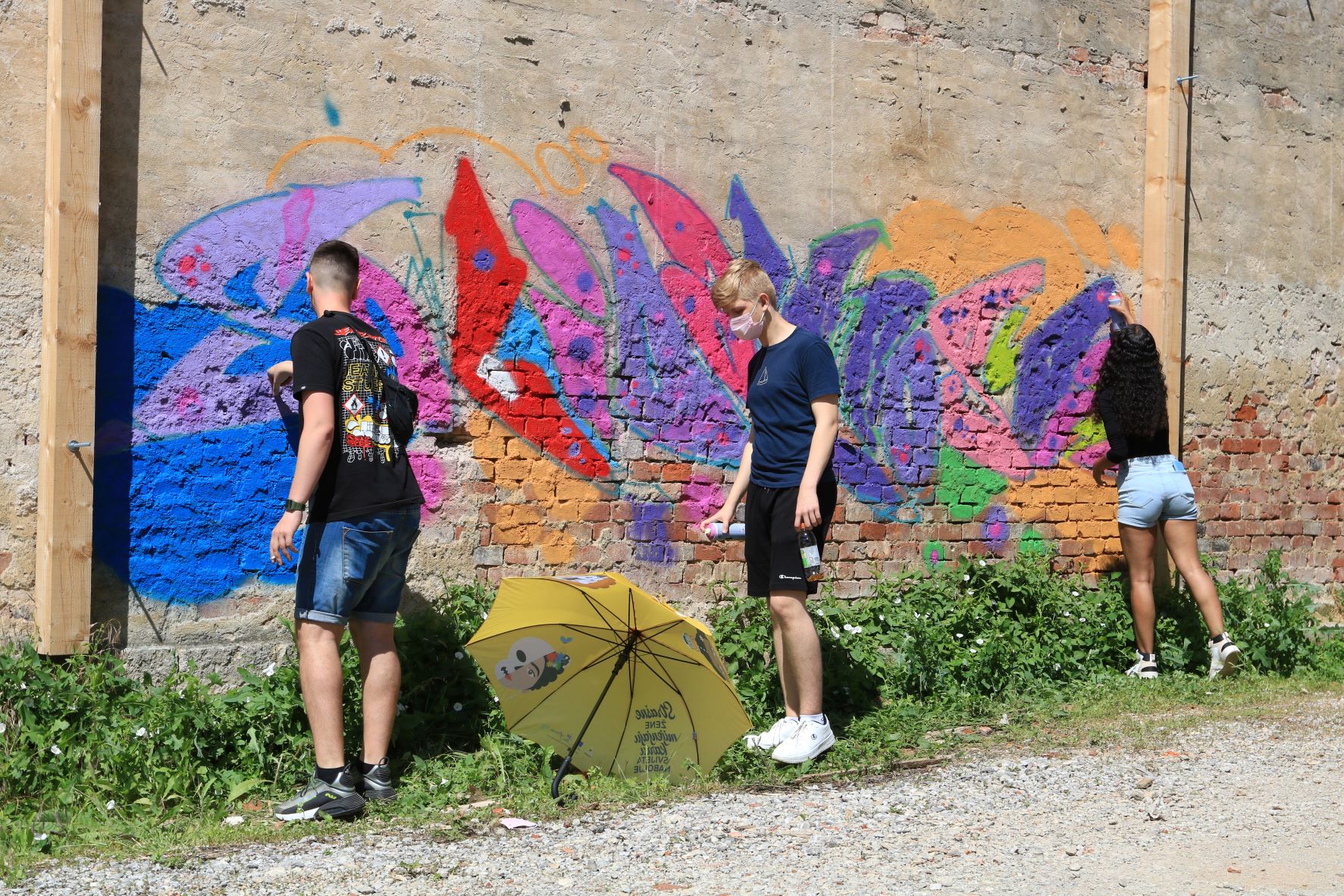 Photo: Mladen Ričko
The fair's special attraction was the presentation of painted murals by famous Croatian street artist Lunar at Petrinja and Chez 186 in Glina, and by the artist Agata Lučić in Jabukovac, who included the students of the Jabukovac Elementary School in the creation of her work.
"When I do some kind of work, my intention is to convey a positive message; a message of friendship, cooperation, empathy… My leitmotif is smiling cats, which convey my subconscious emotion. Every illustrator, when he draws, actually draws himself. My cats are in the forest, which is another message I convey – ecology. I think my symbols are very simple and easy to understand. When you see someone smile, you smile too. It's just like that, even if it's an inanimate character looking at you from a surface," said Slaven Kosanović Lunar, one of the most famous Croatian graffiti artists.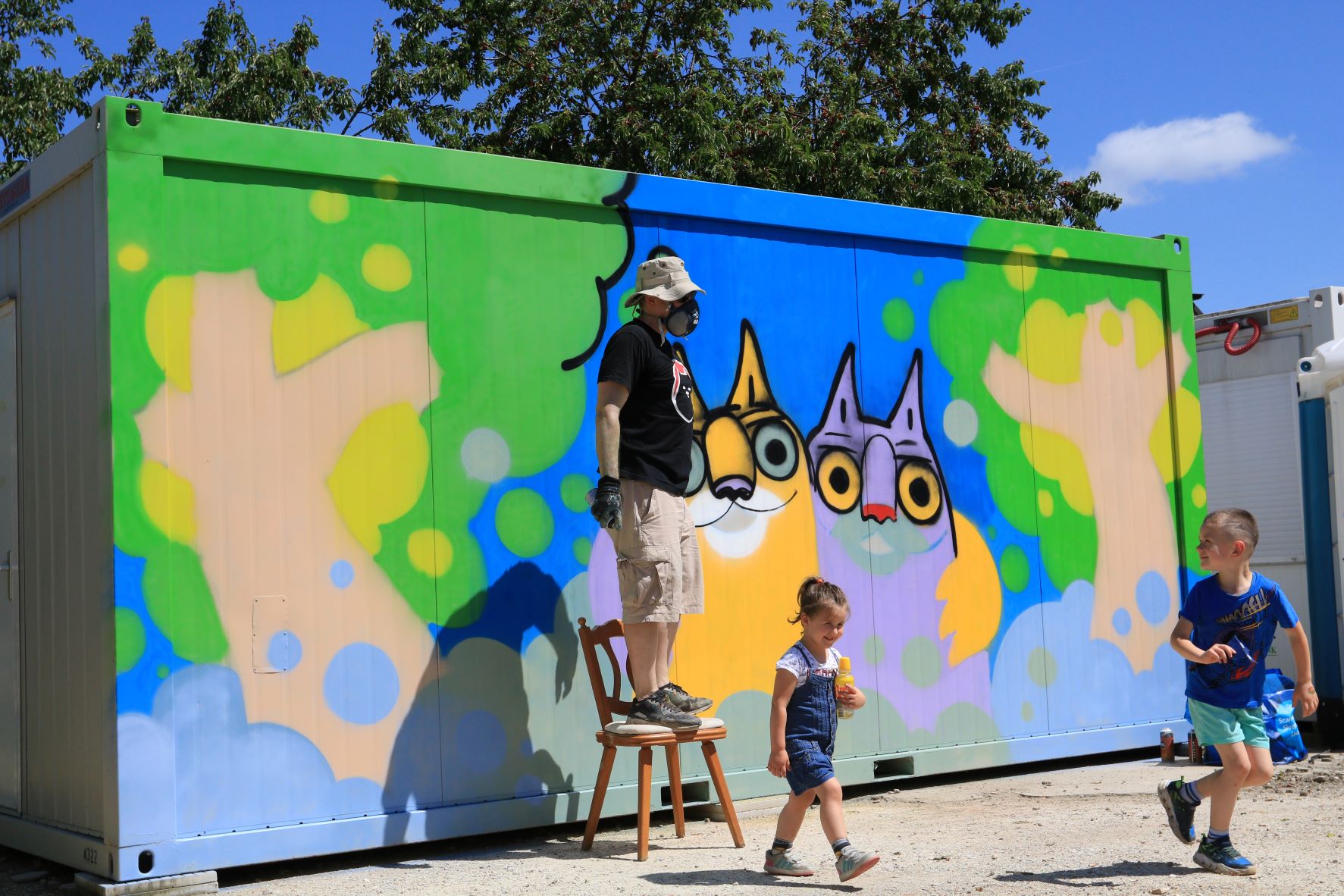 Slaven Kosanović Lunar
Photo: Mladen Ričko
"The idea of ​​this project is to educate children and young people through workshops on how to responsibly but creatively approach public space, and to encourage and empower them to intervene in that space themselves in a way that enriches it and does not damage it. In addition,  this project created a new opportunity not only for creative networking of children and young people, but also for the development of art education in the field of street art at the level of local schools and independent cultural initiatives", explained Karla Pudar, program manager of the SOLIDARNA Foundation.
Art workshops were run by experienced leaders along with actively involved local teachers and artists interested in pedagogical work and street art, so their performance contributed to raising local educational competencies. This was the goal not only for this project, but also for the overall efforts of the SOLIDARNA Foundation, which seeks to use the crisis of the people of Banija as an opportunity to revitalize the community.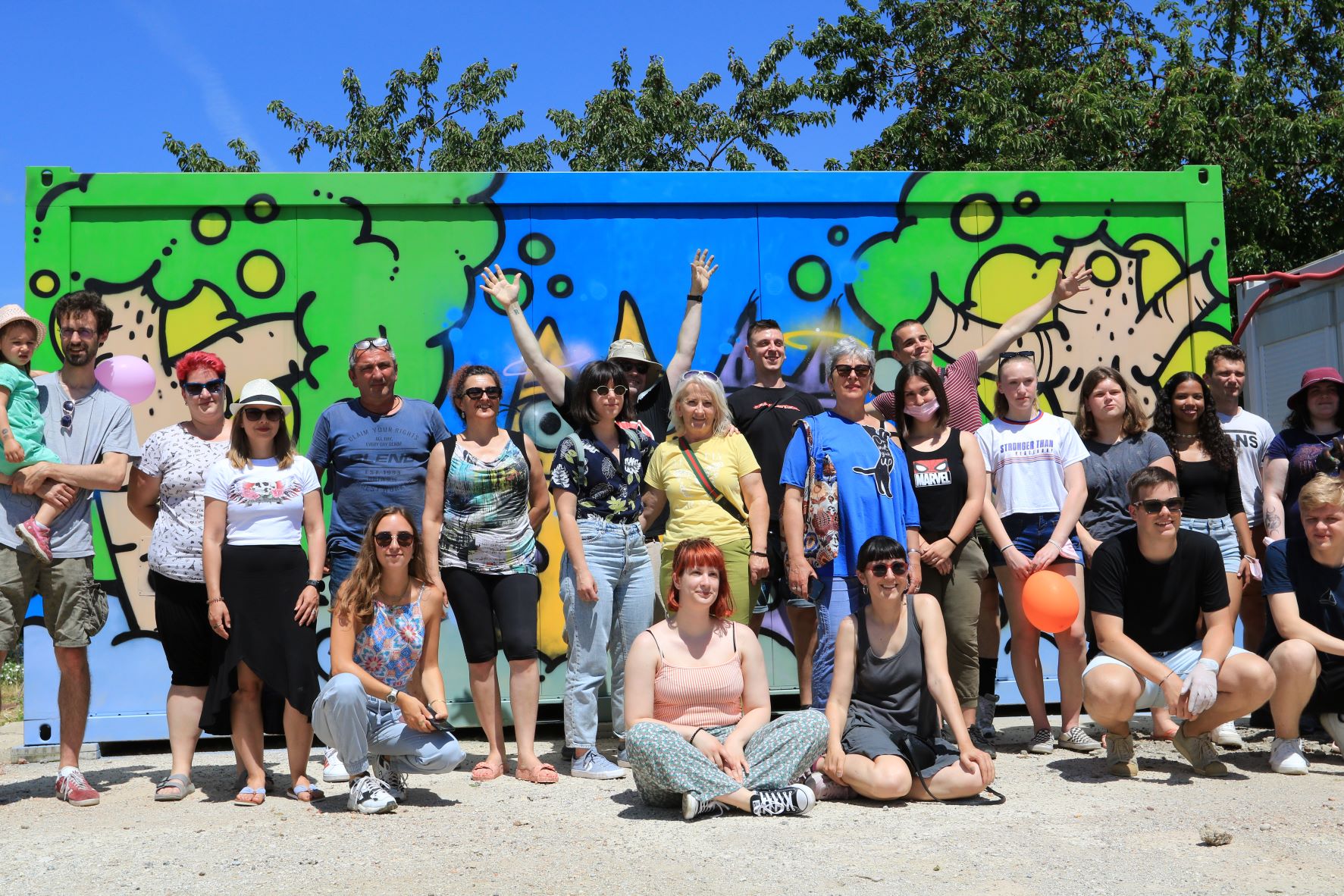 Leonor Diaz Alcantara, executive director of the Montessori Group, said on this occasion: "Maria Montessori always said that imagination does not become great until people, given their courage and strength, use it to create.' We at the Montessori Group constantly emphasize the importance of supporting children and young people to express their thoughts, concerns and feelings through creativity and art. It is precisely for this reason that we support the Street Art festival 'Colors of Solidarity' with great pleasure, because it helps spread this important message throughout Croatian society".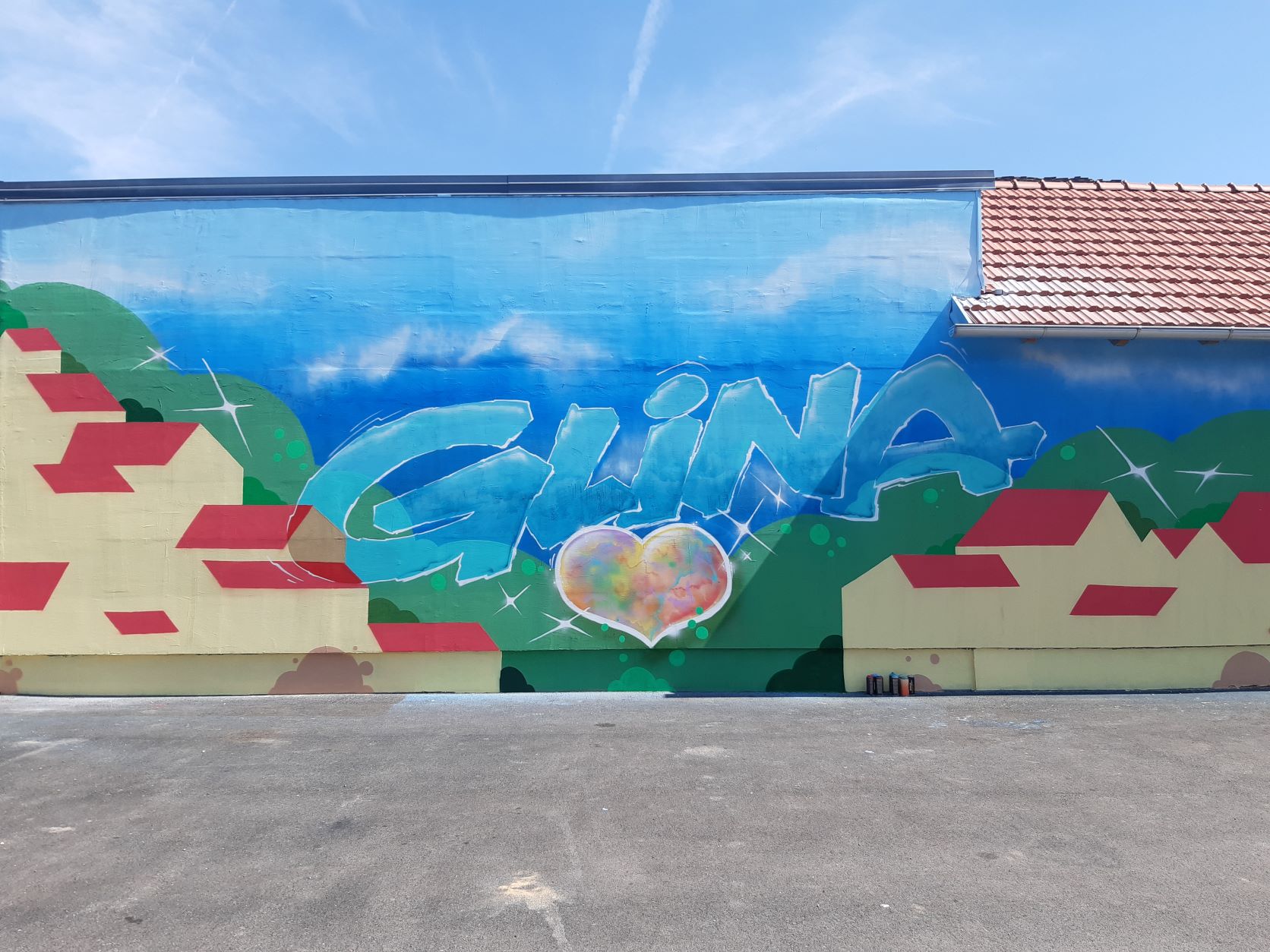 Mural by Chez 186
As part of the "Colors of Solidarity" project, which was sponsored by the City of Petrinja and the City of Glina, street art workshops for young people were held during the month of May in Petrinja, Jabukovac and Glina under the leadership of renowned Croatian street artists Mane Mei and Leon GSK and the artist Agata Lučić.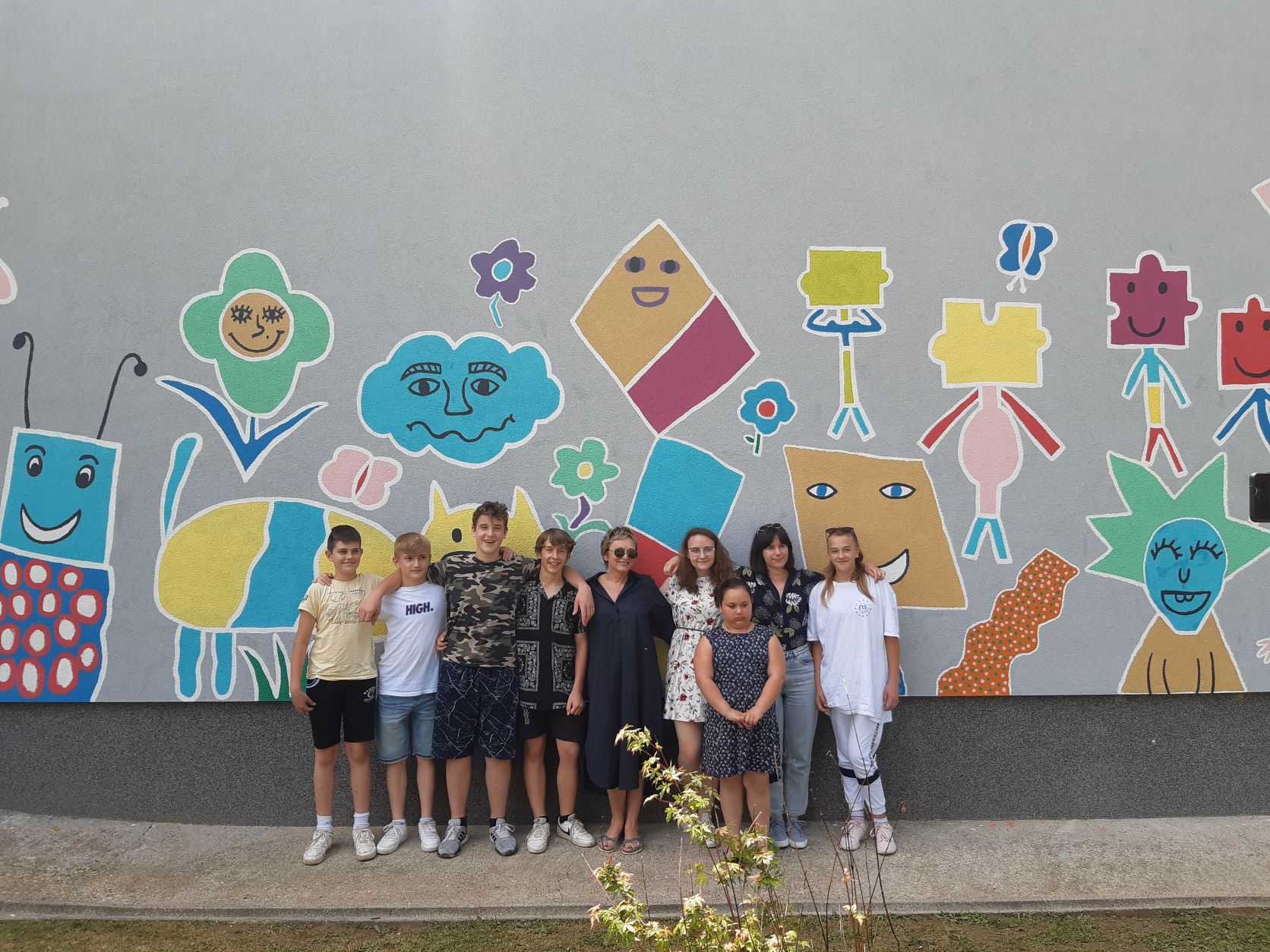 Students of Primary School Jabukovac with the principal Jadranka Novak